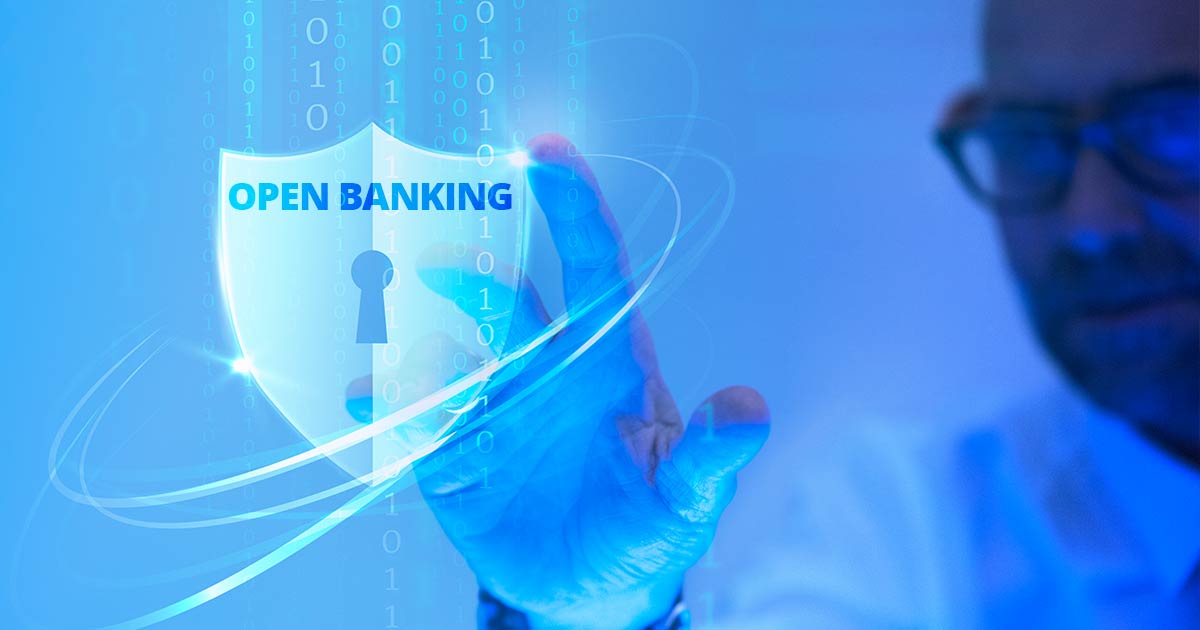 We've heard it for years; Open Banking is on the rise. But is open banking just another fintech "digital transformation" pipe dream created to give consultants a never-ending revenue stream?
Proponents (know-it-all consultant types) behind Open Banking claim that open banking will revolutionize account opening, claiming that customers not being able to transfer bank data is currently one of the most significant barriers to people switching banks. But is it?
Late last year, Starling Bank's Anne Boden struck a huge blow to fintech founders pushing open banking as the answer to everyone's problems. During an oral evidence session for the Future of Financial Services inquiry, Boden expressed her opinion that "Open Banking has not been successful."
Boden argued that the thinking behind Open Banking was to break up the hold larger banks have over current accounts by allowing customers to move their data from bank to bank. During the hearing, she claimed this does not work, stating: "Customers are not influenced to switch banks because they can take their data with them. They switch banks because they want a better service and are prepared to lose one bank and go to another."
Boden added that sharing customer data was supposed to lead to new fintechs being built. However, to this point, she argued that while many businesses were set up in light of increased data sharing, there was no business model because no consumer wanted to pay a fintech to consolidate this data.
Boden further commented: "Above all of that, the implementations of Open Banking that we have are clunky. So you would not want to use them." Boden said: "I would be very careful, and we cannot just keep pushing on at this because we think it is going to get us somewhere. Sometimes, you have to realize that it is not solving the problem and that other things are more capable of encouraging customers to switch."
Will Open Banking ever happen in the U.S.?
Because of the nature of the banking structure in the United States, Open Banking is even more challenging to adopt. Frankly, there are too many regulators and too many financial institutions — our regulatory landscape is really fractured.
While Wells Fargo, JPMorgan, and the bigger banks can make it happen, they have no real incentive to share their data with anyone — why would they? On top of that, you would have to get 10,000 mom-and-pop banks and credit unions to also jump on board. This may be a bit easier, especially when they are more likely to jump at the next promised fintech revolution, but in reality, most don't have the money to invest in any meaningful open banking revolution.
Fed Says Potential Change Could Affect U.S. Consumers' Financial Data
Congress mandated open banking through section 1033 of the 2010 Dodd-Frank Wall Street Reform and Consumer Protection Act, giving the Consumer Financial Protection Bureau (CFPB) the responsibility of developing rules around sharing consumer financial data. In October 2020, the CFPB issued a notice of proposed rulemaking regarding consumer access to financial records. The CFPB, however, cannot act alone—it is required to consult with the federal regulatory agencies (Federal Reserve, Office of the Comptroller of the Currency, Federal Deposit Insurance Corporation, and Federal Trade Commission) to ensure that its rules do not favor any particular technology.

Last August, Nancy Donahue authored a post about an executive order (EO) designed to promote competition in a variety of industries, including financial services. The EO is intended in part to encourage the Consumer Financial Protection Bureau (CFPB) "to facilitate the portability of consumer financial transaction data so consumers can more easily switch financial institutions and use new, innovative financial products." The expectation of such a policy would be to allow nonbank fintechs to compete with traditional financial institutions, which would lead to lower service costs to the consumer.
The CFPB has been moving forward on this EO very deliberately due to the significant and complex issues tied to the implementation of open banking, three of which are critical:
Data security: What requirements will be imposed on third parties to ensure that consumer financial data is held and used securely? Will the data aggregators be held to the same consumer data protection standards that banks are held to under the Gramm-Leach-Bliley Act? What regulatory agency will be responsible for the supervision of the nonbank data aggregator fintechs?
Privacy: What limitations will be placed on the data collected? What happens to the data previously collected when the customer closes an account? What disclosures will be required initially and on a periodic basis as to how data will be used?
Technology: Will screen scraping be prohibited as the United Kingdom is considering as it continues its open banking transition to include more financial services such as insurance and investments? How will small financial institutions be able to remain competitive with this service given their limited resources?
Embedded Banking: Are we allowing Consultants to scam us again?
When they start renaming and repackaging — Houston, we have a problem! This week at FinTech Week London, the big buzz was around Embedded Banking!
🎥 What is Embedded Finance? …Well it's not about the Bank – it's now all about the Consumer

– Easier
– Safer
– Cheaper for the Consumer

[Watch VIDEO]

…but why Now?

What was the hold up? @LedaGlyptis waxing lyrical as always 😍 #embeddedlending #embeddedfinance pic.twitter.com/TDyHbg5fr1

— Glenn P Burgess (@GlennPBurgess) July 11, 2022
What is Embedded Banking?
Well, in our opinion it's the repackaged and rebranded Open Banking Scheme – another way for consultants to sell a product that is, quite frankly, dead in the water!