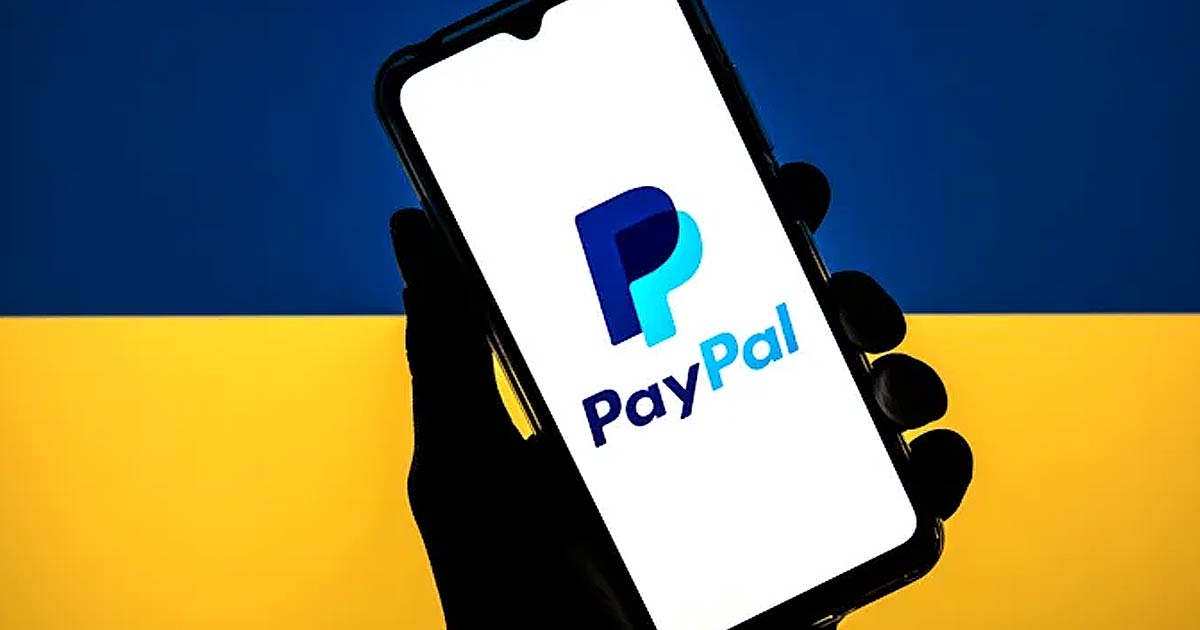 A troubling new banking trend has developed in which banks are now declining to work with entire industries based on their politics. Some of these industries that banks have denied accounts to recently include private prison operators, gun makers, and oil and gas companies. But even more troubling is the latest trend promoted by the Fintech payment processor PayPal which is attempting to police what individuals can and can't say online.
PayPal just announced a new policy update that they have set rollout that would permit the financial service company to sanction users who advance purported "misinformation" or present risks to user "wellbeing" with fines of up to $2,500 per offense.
Banks are creating a new version of redlining, this time against 100% legal industries, for political and ideological reasons and then blaming it on the so-called risks to the banks' reputations. While the new political redlining is more than troubling, policing what individuals can and can't say and removing money from user accounts based on political opinions is just downright wrong. It also seems like something out of an Orwellian, dystopian nightmare.
According to the Daily Wire, PayPal had already repeatedly deplatformed organizations and individual commentators for their political views.
In 2019, PayPal's own CEO Dan Schulman triumphantly claimed the company removes up to 100 accounts every month that have been flagged by the company's internal algorithm or by outside groups as potentially "promoting hate, violence, or racial intolerance". Of course hate is in the eye of the beholder, and oddly only conservative groups seemed to be targeted by PayPals "algorithm".
"It's like 1984, except the 2021 version is outsourced to private companies. Modern technology is much more advanced than Orwell would have possibly imagined," said Dan Gainor, a vice president at the Media Research Center, a conservative media watchdog that tracks censorship on Big Tech platforms. "We're on a scary path of suppression given how many millions rely on PayPal for payments. So many organizations and freelancers could be affected," Gainor said.
Back in September, PayPal banned Gays Against Groomers, an organization comprised entirely of gay, lesbian, bisexual, and even transgender people, that exposes the harms done to children by some radicals hiding behind the LGBTQ banner.
"The fact that an organization comprised solely of gay people, with trans contributors as well, is being banned from the largest payment processors in the country for opposing the sexualization and mutilation of children is shocking, to say the least," said Jaimee Michell, the Gays Against Groomers founder.
After they were prohibited from conducting commerce by PayPal, the organization discovered pro-pedophile organization Prostasia was allowed to do business with PayPal, raising serious questions to who the company is targeting with their polices.
"They are pushing an initiative that has nothing to do with their business but instead pushes cancel culture, which can be very profitable in a world where free speech is not popular," said Jeffrey Wernick, one of the top investors and the former chief operating officer of Parler.
"These kinds of policies are unwise, threaten free speech, and invite legal risk," Jeremy Tedesco, vice president of corporate engagement at Alliance Defending Freedom, told The Daily Wire. "When companies apply policies to restrict the religious speech of their customers, they could run afoul of prohibitions on religious discrimination that exist in many state and federal laws."
Back in September, PayPal threatened to pull their sponsorship of the Phoenix Suns NBA basketball team if owner Robert Sarver remained part of the franchise at the end of his suspension.
In a statement, PayPal President and CEO Dan Schulman pointed to his company's "strong record of combatting racism, sexism and all forms of discrimination," and said Sarver's conduct is "unacceptable and in conflict with our values."
"In light of the findings of the NBA's investigation, we will not renew our sponsorship should Robert Sarver remain involved with the Suns organization, after serving his suspension," Schulman said.
Banks are incapable of making qualitative judgments based on notions of morality
It is bad enough that banks have all jumped on the pro-war bandwagon and are actively using their influence to pick winners and losers in the war between Ukraine and Russia, but as a highly regulated industry, banks have ZERO business acting as political and moral judges in place of the people and the democratic process.
Banks are incapable of making qualitative judgments based on notions of morality and should not be allowed to deny services based on bizarre day-to-day perceptions of morality and societal good.