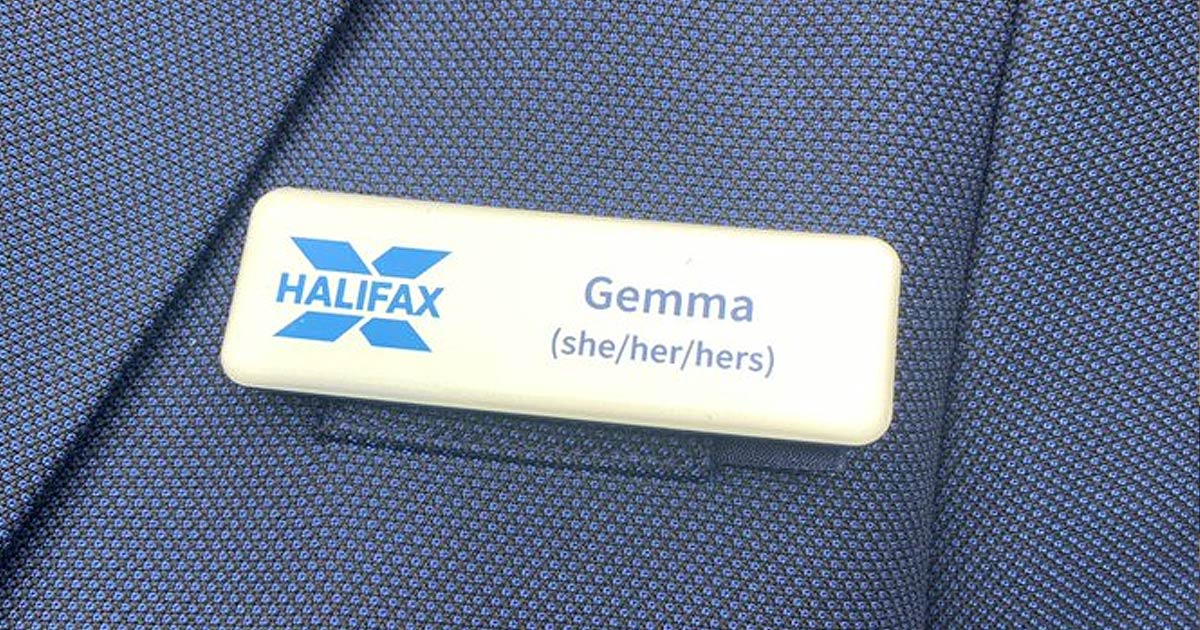 It seems political correctness has once again overruled common sense and making money, as a growing number of banks are now telling customers who disagree with their latest set of values – which seem to change daily – to go find another company to bank with.
Yesterday, after posting political message on their Twitter account, Halifax bank, which is part of the Lloyds banking group, told customers on Twitter that if they disagree with their values – in this case, respecting their pronouns – they should find another bank and close their accounts at Halifax.
Here is the full social media exchange between the bank, and their customers.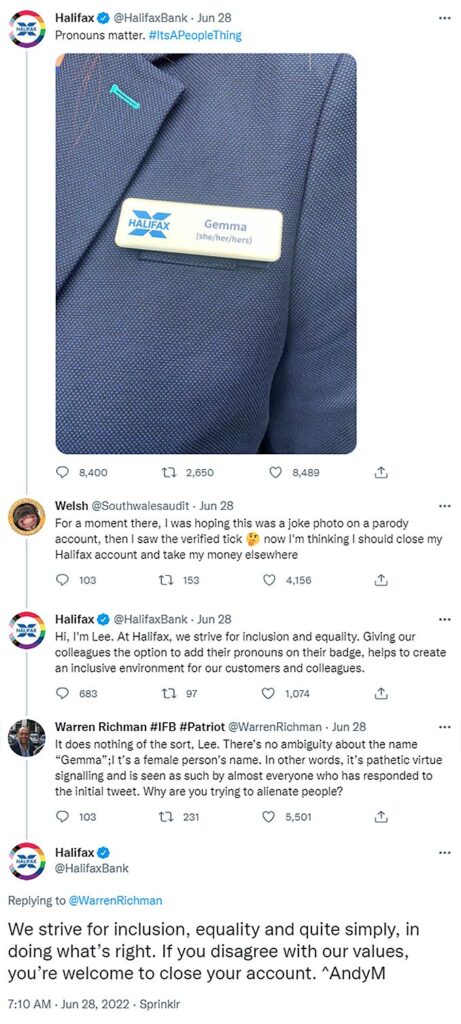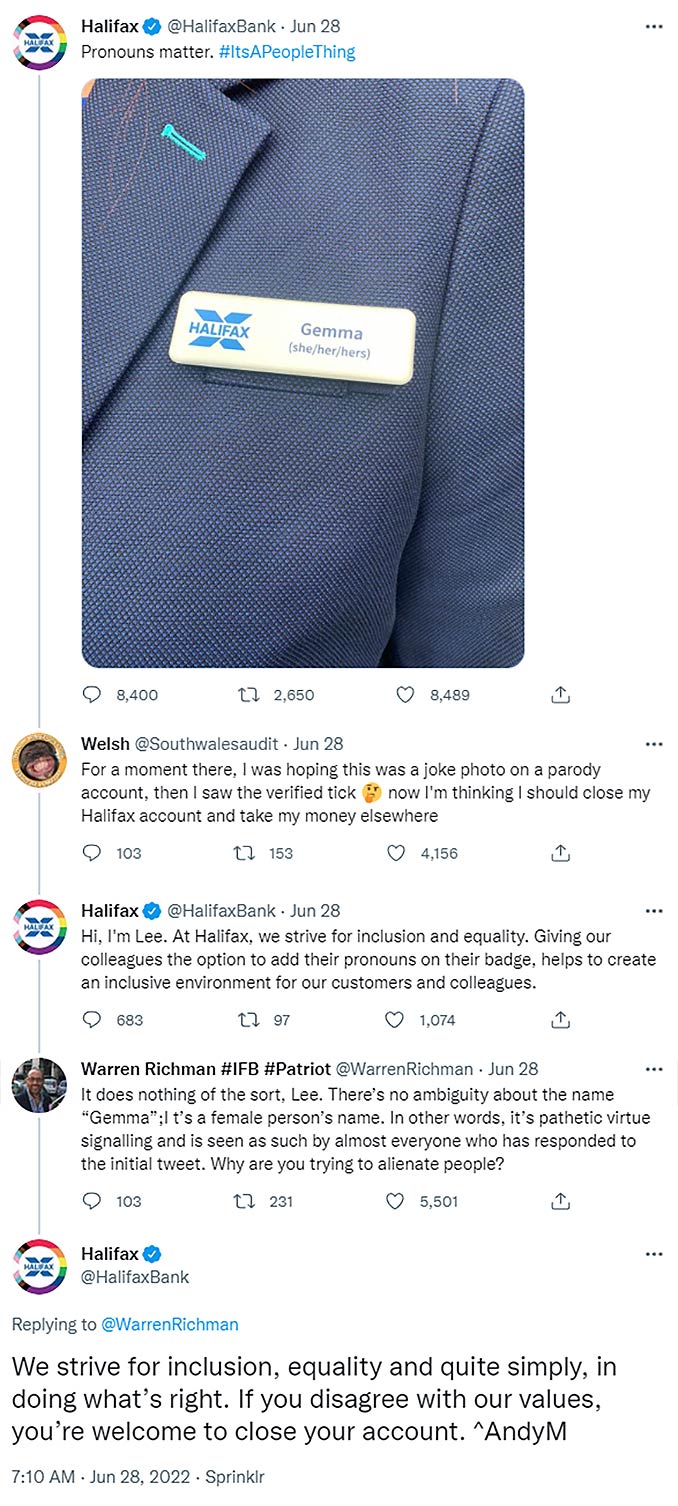 Rival bank HSBC tweeted: "We stand with and support any bank or organization that joins us in taking this positive step forward for equality and inclusion. It's vital that everyone can be themselves in the workplace."
We've seemingly entered a weird environment where social justice issues have now replaced making actual money. Over 8,000 people commented on the post, the vast majority taking offense to their bank trying to push social justice through their social media accounts, instead of simply managing their money — you know, the reason most people go to a bank.
A number of users actually thought the bank's Twitter account was hacked. When they learned it was not, and seen the response from the bank telling them to close their account, hundreds of members did just that!