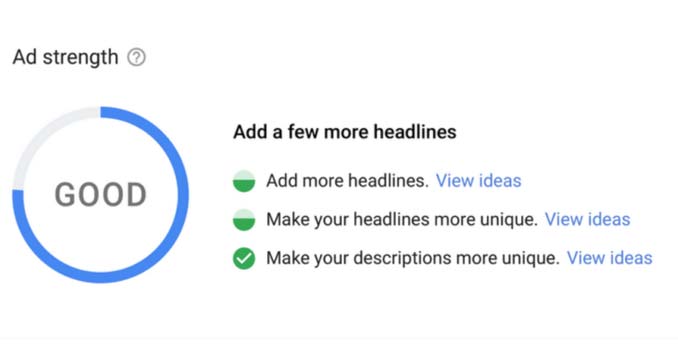 Google has introduced a new tool to help advertisers measure the effectiveness of their ads before they go live.
Over the next couple of weeks, Google will be rolling out their ad strength tool to advertisers.  In early September, ad strength will be available as its own column in the Google Ads interface.
You'll see ad strength both when you write a responsive search ad and as a column in Google Ads. Ranging from "Poor" to "Excellent," this metric measures the relevance, quantity, and diversity of your ad copy. Combined with actionable feedback, ad strength makes it easy for you to improve the effectiveness of your ads.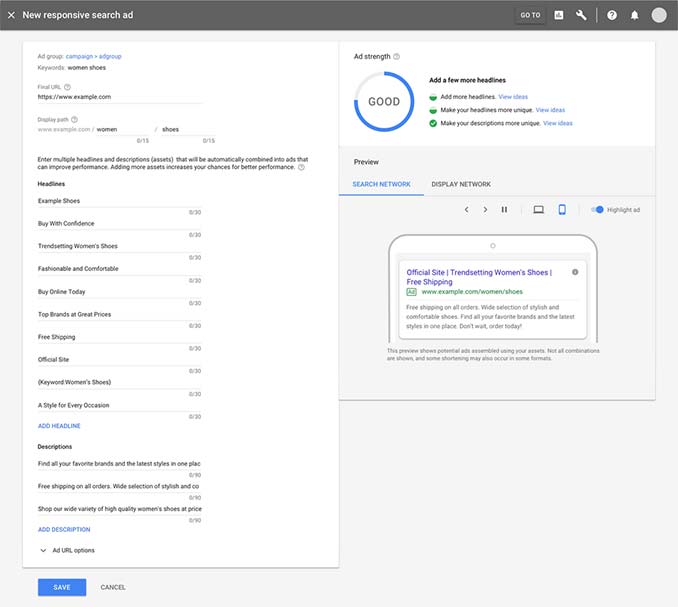 To get started with ad strength, Google recommends:
For a responsive search ad, provide as many headlines and descriptions as makes sense for your business. If you're having trouble getting started, we recommend focusing on creating at least five headlines.
For a responsive display ad, provide up to 15 images and five logos, headlines, and descriptions per ad.