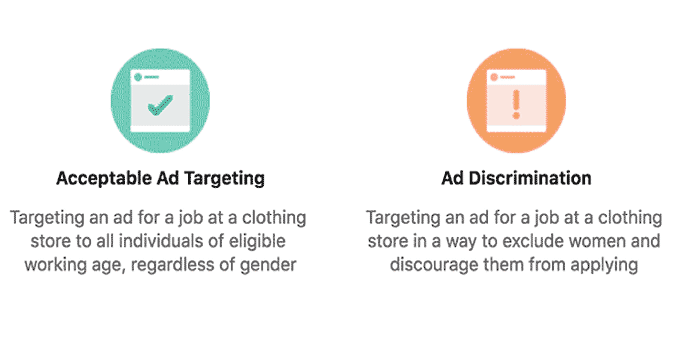 Facebook said Tuesday that it is removing more than 5,000 ad-targeting options to prevent advertisers from "discriminating" against certain religious and ethnic minority groups.
The removal of these targeting options is scheduled to happen this fall, and it will prevent advertisers from excluding identifiers like "Native American culture," "Islamic culture," and "Buddhism," among thousands of others, reports BuzzFeed.
"We're committed to protecting people from discriminatory advertising on our platforms. That's why we're removing over 5,000 targeting options to help prevent misuse," reads Facebook's blog post.
Facebook Admits that options are often used in legitimate ways, but yet again bows down to the P.C. police and activists!
"While these options have been used in legitimate ways to reach people interested in a certain product or service, we think minimizing the risk of abuse is more important. This includes limiting the ability for advertisers to exclude audiences that relate to attributes such as ethnicity or religion."
Mandatory Certification
On top of the changes to ad targeting options, Facebook is also going to force advertisers to go through a form of sensitivity training when they roll out a mandatory education program to certify advertisers comply with its non-discrimination policies.
"We want to help educate advertisers about their obligations under our policies. For over a year, we have required advertisers we identify offering housing, employment or credit ads to certify compliance with our non-discrimination policy. In the coming weeks, this new certification will roll out gradually to US advertisers via our Ads Manager tool," reads the blog post. "Advertisers will be required to complete this certification to continue advertising on Facebook. We've designed this education in consultation with outside experts to underscore the difference between acceptable ad targeting and ad discrimination."
The certification will be rolling out gradually via the Ads Manager tool and will require advertisers to properly register their compliance with Facebook's non-discrimination policy if they post housing, employment or credit ads. Advertisers will need to complete the certification, which involves being educated on the policy and agreeing to it through a form.